A Partnership

MetaLINK has partnered with a leading technology company to offer you TV NOW, an innovative TV service that is available only to our customers in the MetaLINK Internet network.

Easy to use...Easy to watch!

MetaLINK now offers you the latest in video technology.  Now you can turn your TV into a superb viewing experience by using a MetaLINK approved set-top box.  We have them to purchase or you can order one on your own.  Contact us for details.

With every home subscription you also have access to TV ANYWHERE, a unique way to watch TV in your home on a variety of devices, including your mobile phone.
Available Packages 
MetaLINK TV Now - Starter - $14.95/mo. Over 30 channels, including Toledo local channels, and more.
MetaLINK TV Now - Popular - $34.95/mo. Over 80 channels, including Toledo local channels, all major national networks, national sports channels, news, variety and religious channels.  All the channels you like to watch, with no fluff, filler and no dated content, but at a truly affordable price for everyone.
MetaLINK TV Now - MAX - $48.95/mo. Over 100 channels, including everything in the popular package but with added national channels, extensive national and regional sports channels, specialty, news, shopping, and more.  Even more of all the channels you like to watch, with no fluff, filler and no dated content, but at a great price.
MetaLINK TV Now - MAX Sports Plus - $51.95/mo. Includes everything in the max package but with added FOX Sports Detroit.
MetaLINK TV Now Premier -  Huge variety of premium content on a budget.  For $10 a month added to the MAX service, you get more than 20 premium channels including Stars, Encore, Showtime, The Movie Channel and more.
*Some channels may not be available in all areas.  Channels may also change, be replaced or updated prior to notice.  You must be a MetaLINK in-network Internet customer to be eligible for this IPTV service.
For detailed package channel listings call MetaLINK at 888-999-8002, Option 1 for Sales or email This email address is being protected from spambots. You need JavaScript enabled to view it..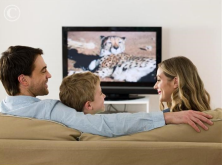 Frequently Asked Questions 
What is MetaLINK TV Now?
TV Now is an advanced technology TV service that delivers TV in striking HD quality and is available on any MetaLINK approved set-top box device.  As well, every TV Now subscriber can also gain convenience of in-home viewing of your favorite programs on iOS devices, Android devices, and Roku.
How do I sign up? 
Current and new customers can call MetaLINK at 888-999-8002, Option 1 for Sales or email This email address is being protected from spambots. You need JavaScript enabled to view it..
What devices are supported on MetaLINK TV Now? 
When you sign up for service, we will provide you a list of MetaLINK approved set-top boxes.  All the approved boxes are very affordable and avoid monthly rental charges and service fees.  Our approved boxes allow you to add other services like NetFlix, Hulu, YouTube, and HBO using the easy to use features of the device.  Turn your set-top box into a entertainment center for the entire family.
See all Roku Players
For in-home ANYWHERE services, almost every type of device is supported, including iPads, Android tablets, Roku Premier, Premier+ and Ultra, iPhones, Android phones, Amazon Firestick and more...
How many devices can I register for the in-home ANYWHERE service? 
You can register up to 5 devices at a given time.  In some cases, depending on your level of Internet service from MetaLINK, you can use all five devices at the same time.  Now that's amazing!  If you reach the 5 device limit, contact This email address is being protected from spambots. You need JavaScript enabled to view it. and you will receive instructions on how to delete a device and add a new one.
Does MetaLINK TV Now have DVR capability?
Yes, and it gets better.  With MetaLINK TV Now, every set-top box and device has recording capability.  Instructions are available and recording is as easy as selecting your program to be recorded from the channel guide.  Recordings are saved for up to 5 days.
What is the video quality of MetaLINK TV Now and how much bandwidth do I need?
Video Quality:  All high definition content will be available in HD with adaptive bitrate streaming, so you will see the highest resolution your broadband allows.
Internet bandwidth requirements:  15mbps or higher for a single streaming device, or 25mbps or higher for multiple streaming devices is recommended for the best experience.
How do I get Technical Support for MetaLINK TV Now?
Support Email:  This email address is being protected from spambots. You need JavaScript enabled to view it.
Support Phone Number:  1-800-459-4062
Support Hours:  9AM-7PM ET M-F