Step 1:  Click on the "Mail" app on the dock at the bottom of your destop.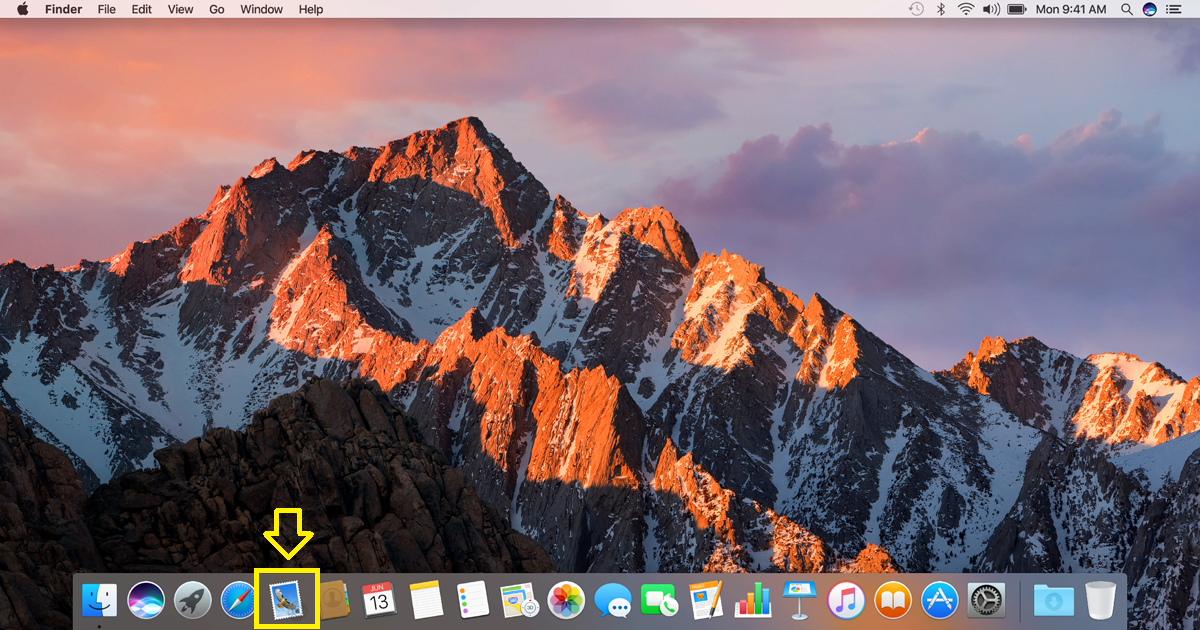 Step 2:  Click on "Mail" in the top menu bar.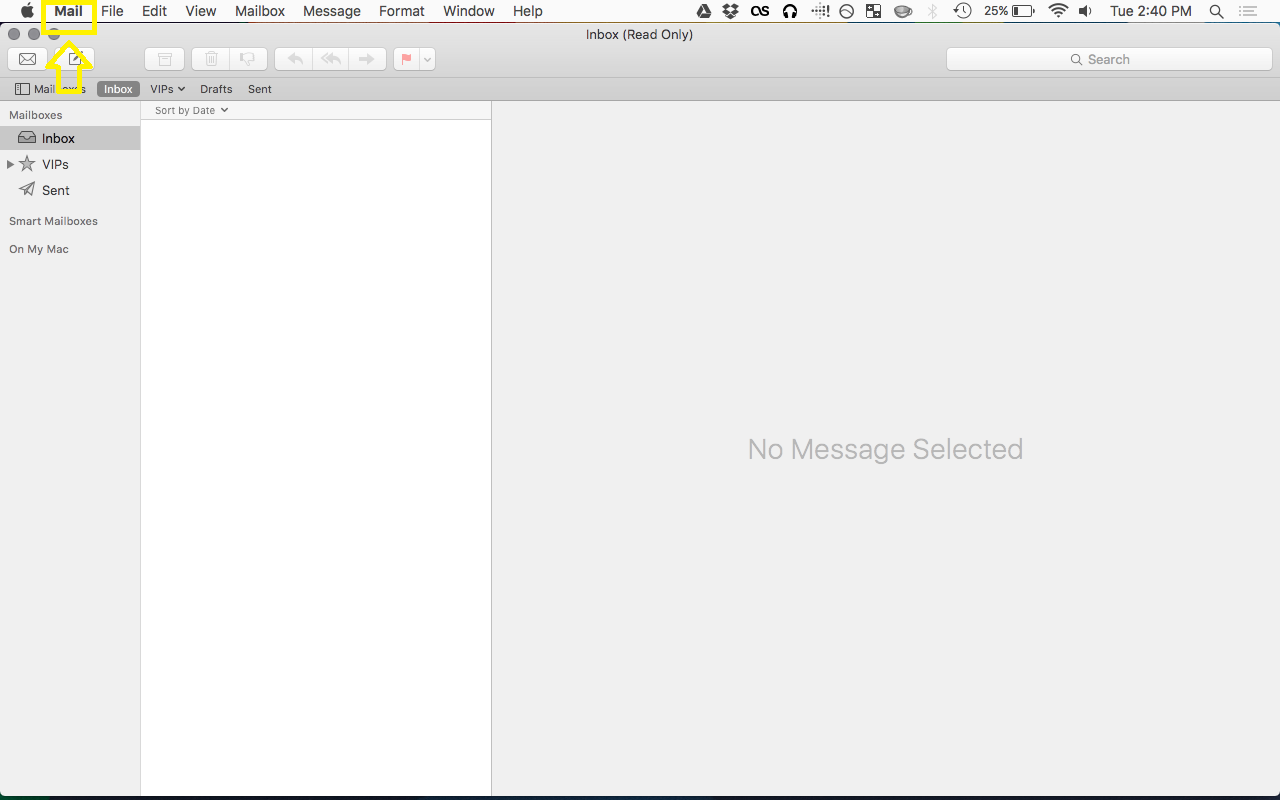 Step 3:  Click on the "Add Account..." option within the drop down menu.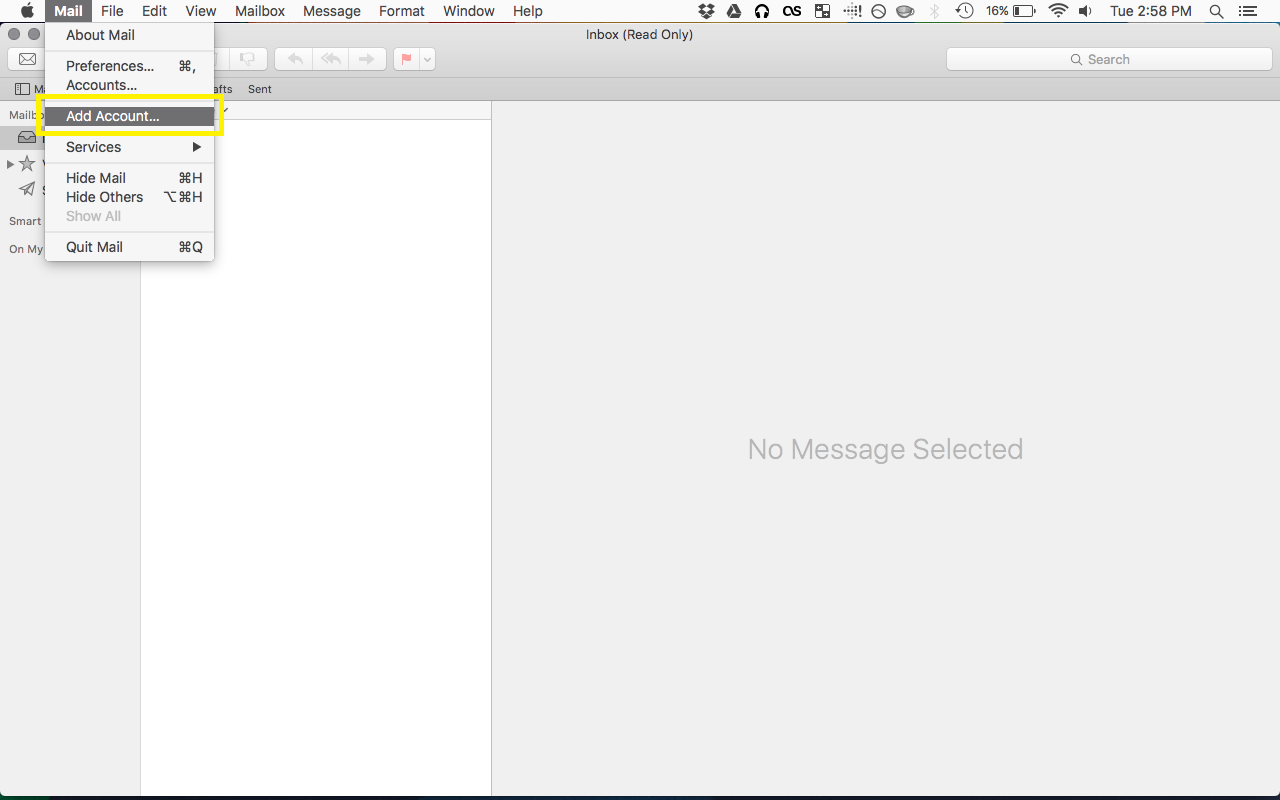 Step 4:  Select the "Other Mail Account..." option and then click "Continue".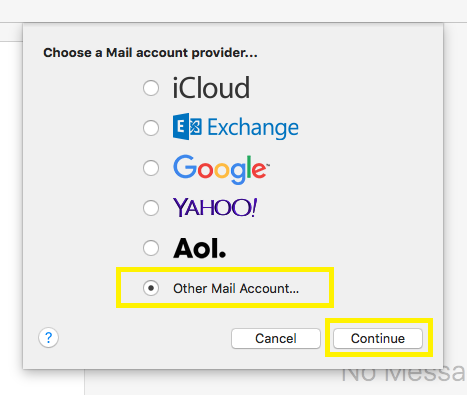 Step 5:  Enter you full name into the "Name:" field, you full email address into the "Email Address:" field, and your email password into the "Password:" field.  Once you have all of the required information entered, click on "Sign In".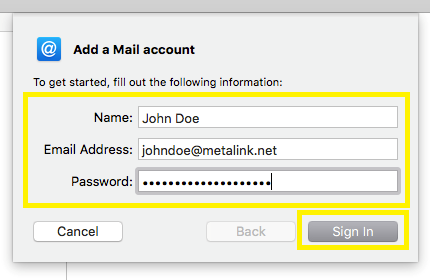 Step 6:  The app still needs more information and you will receive a red warning stating "Unable to verify account name or password".  This is normal.  Simply verify that your email adress and password are populated into the "Email Address:" and "Password:" fields.  You will need to enter your FULL email address into the "User Name:" field.  Once the top portion is filled in you will need to select either IMAP or POP in the "Account Type" drop down box.  The email account can be either IMAP or POP, however in most cases you will use IMAP.  You can find the difference between IMAP and POP by clicking here:  The Difference Between IMAP and POP.  After you have made your decision, enter "mail.metalink.net" into both the "Incoming Mail Server:" and "Outgoing Mail Server:" fields.  Then click "Sign In".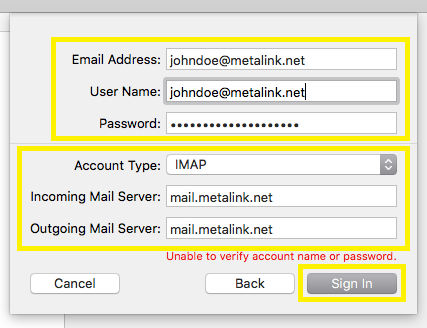 Step 7:  Ensure that at least "Mail" is checked on the next dialog box.  You may select other programs to use the information you have entered at your discretion.  After you have verified "Mail" is selected, click on "Done".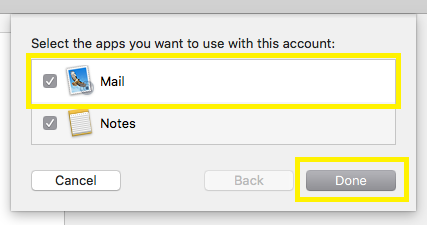 FINISHED:  You have now successfully configure email on you MAC device.
Get our MetaLINK Mobile App by searching for "MetaLINK Technologies" in the Google Play Store, Apple App Store (coming soon), Amazon Kindle and Fire Store, or Windows Store.