Step 1:  Navigate to https://billing.metalink.net/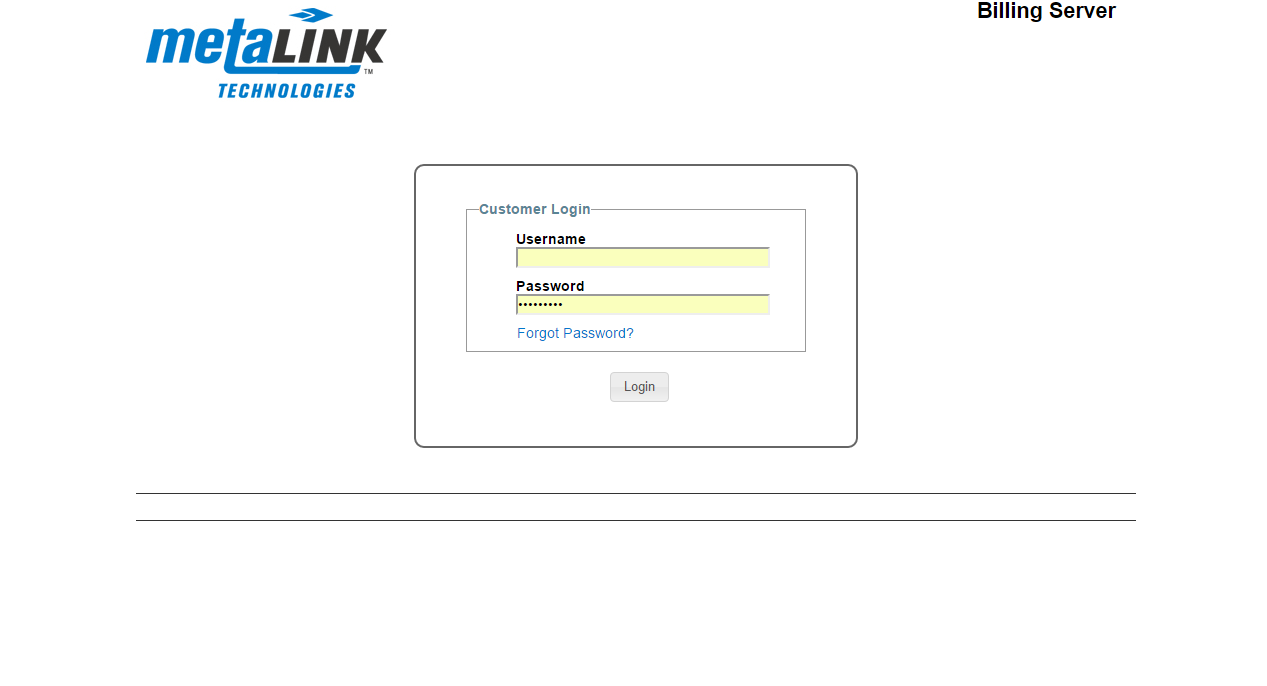 Step 2:  Type in your billing account username and password, then click "Login".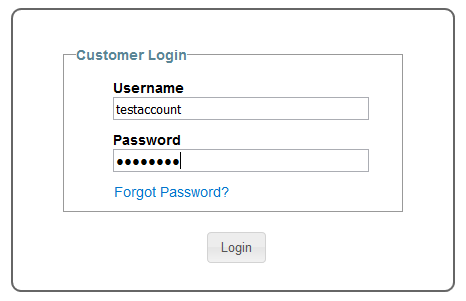 Step 3:  You will be directed to your account page.  Here you will be able to see your account information, account balance, invoices, and payments made.  Click on "Make a Payment" next.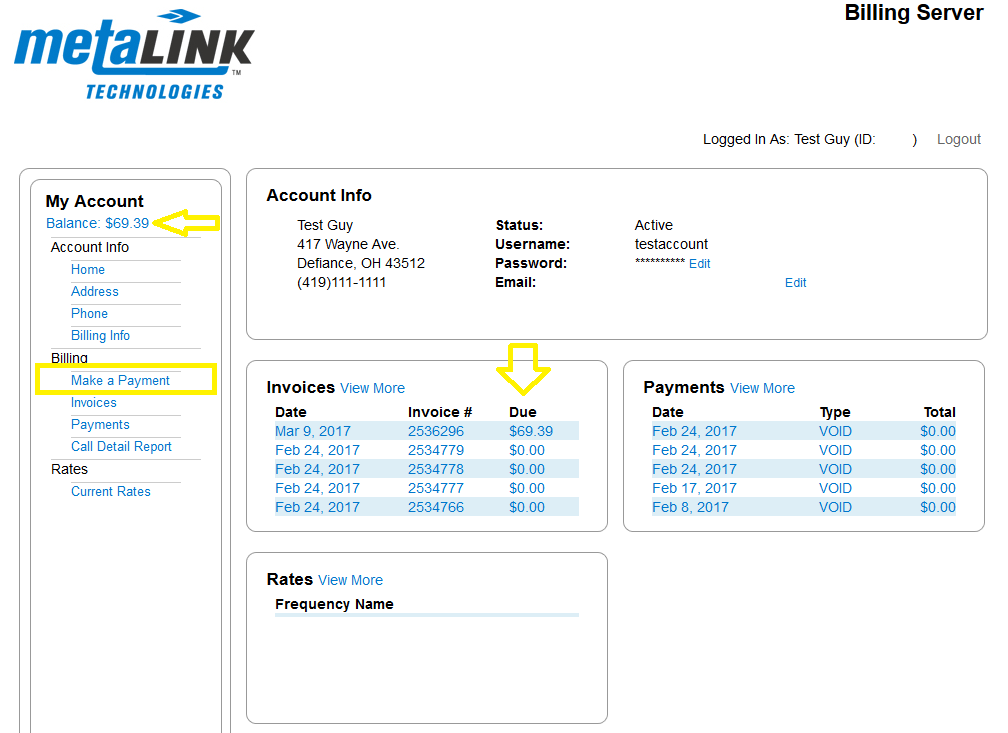 Step 4:  Select the check box for the invoice you are paying.  Make sure to always select the oldest invoice first.  Click "Continue".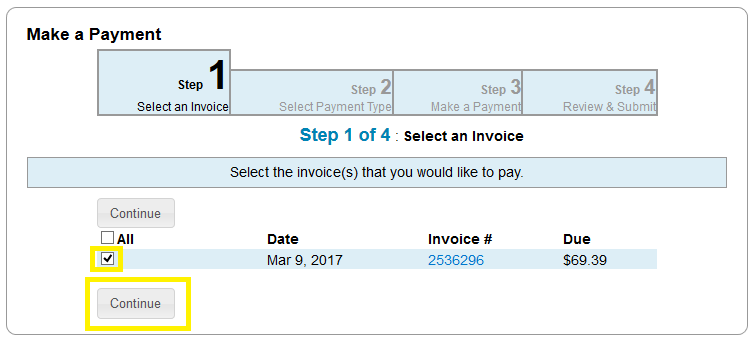 Step 5:  To pay with your credit card, select your credit card type, then select "Enter Payment".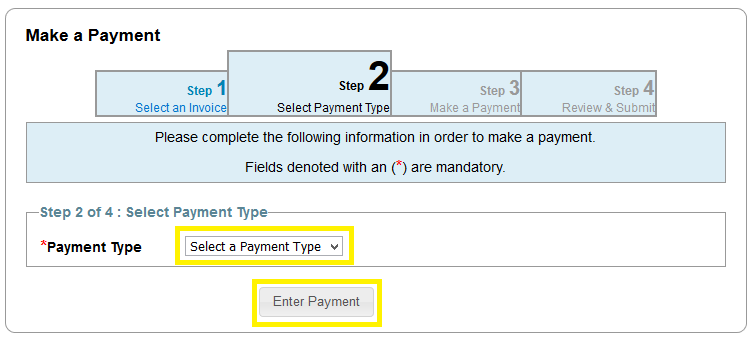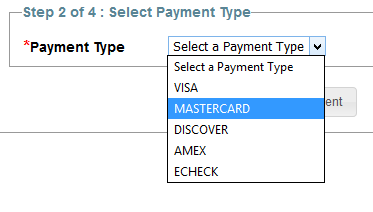 Step 6:  Fill in your credit card information.  Click "Review Payment".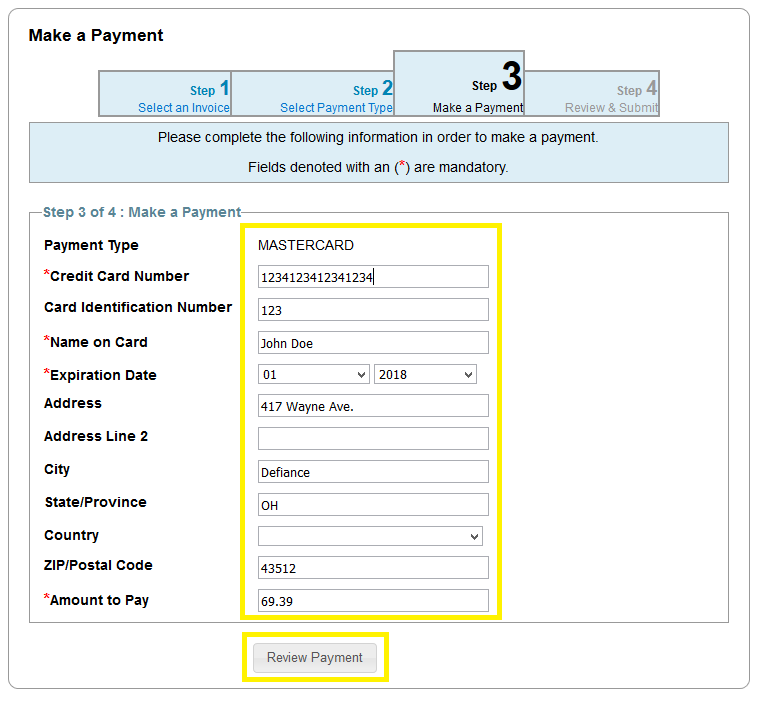 Step 7:  Review your payment information and click "Submit Payment".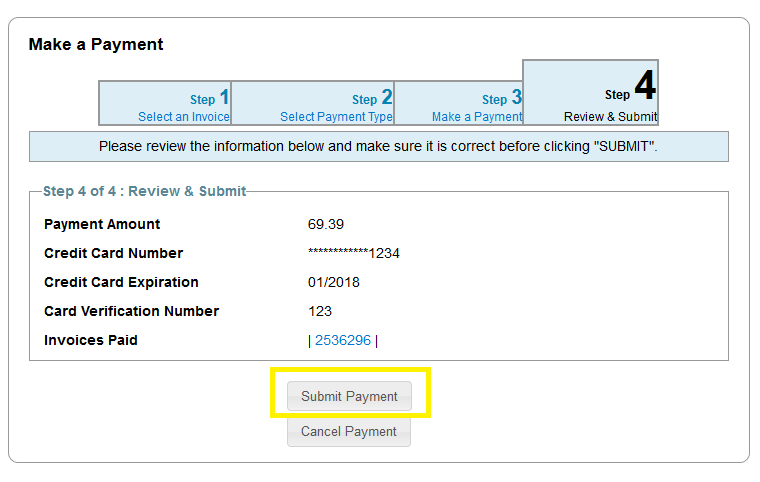 FINISHED:  You have made your payment.  Thank you!  For any questions please call our Billing Department at (888) 999-8002, option 1.