5G will apply to your everyday home internet connection through fixed wireless. 5G promises far faster speeds and reduces the latency or delay inherent in most networks. This means communication will be instantaneous, VR will be as smooth as butter, and all sorts of crazy new concepts will be made possible. And with fixed wireless, all that technology comes right into your home.
WHAT IS IT, ANYWAYS?
So how does MetaLINK fixed wireless work?  With fixed wireless, there are no wires required. Instead, a "fixed" antenna is installed on the house. This antenna then creates a wireless connection with a nearby wireless tower, which can also connect to many antennas at the same time.  When the fixed antenna receives the signal, it can send the connection down a short cable and into the house, where it can link up to a router or other devices.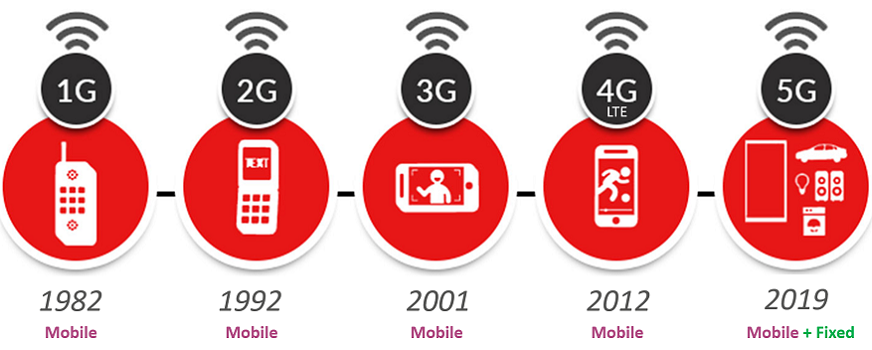 HOW 5G SERVICE WORKS
5G operates on radio spectrum, but in a very different way from past wireless internet options.  5G can run on the low-band, mid-band, or high-band spectrum.  The current interest is high-band spectrum 5G using millimeter wave technology.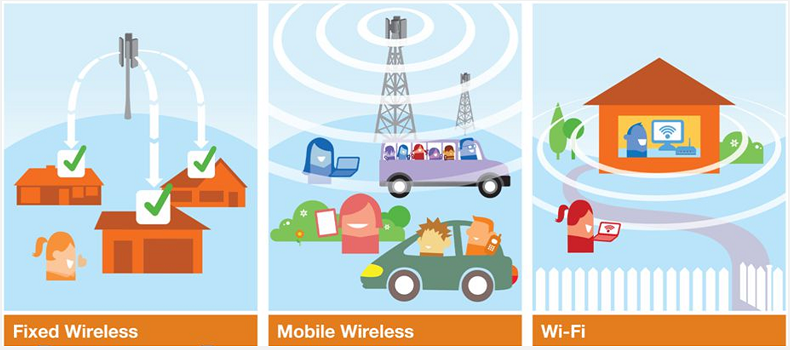 METALINK 5G BENEFITS
Reduced connectivity costs:  5G solves this by decreasing the physical infrastructure needed to provide reliable internet.
Faster speeds: Experiments have yielded very high speeds, even up to 1,000Mbps.
Lower latency: 5G has very low latency compared to other wireless connections. That's convenient for consumers, but it also means that 5G can be used in many important professional tasks where a dependable connection is essential.
Lower energy use: 5G takes relatively little energy to connect and transmit data compared to current online connection options.
EXPECTED SPEEDS
True fixed wireless 5G will have speeds around 30Mbps to 300Mbps. As the 5G rollout continues, you can expect speeds to start increasing toward that 1Gb marker and beyond.
5G INSTALLATION
MetaLINK's installation equipment includes a simple antenna, short cable, and a power device.  This will be installed on existing towers and similar locations. In rural areas, "hub homes" will be used to connect neighborhoods, as 5G's broadcast radius is currently rather small, and existing towers may not be close enough for service.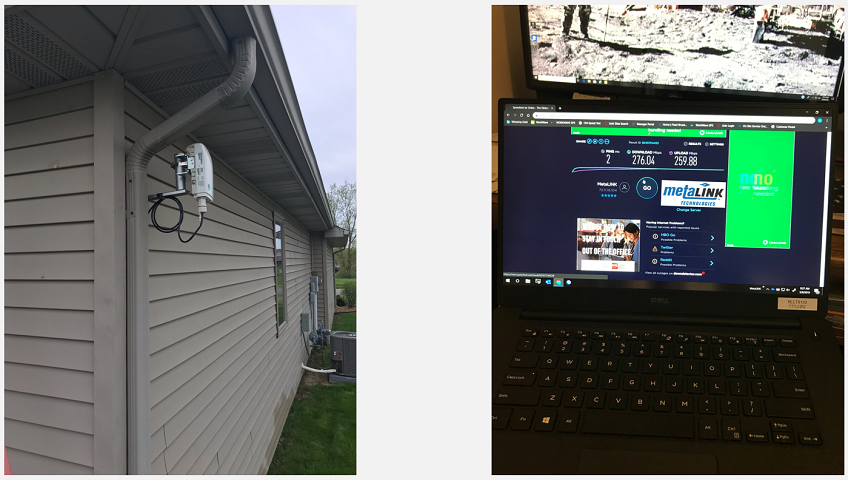 Ask us about MetaLINK Fixed Wireless 5G Internet Today!